Short-Term Fund Parking Platform
Higher returns and greater flexibility with low-risk fixed-income mutual funds
SEBI Licensed and Regulated Platform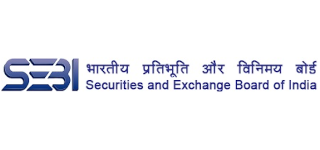 Licence No - AMFI:ARN-273638
Funds will be held with Trusted Partner
Ensuring safety of your capital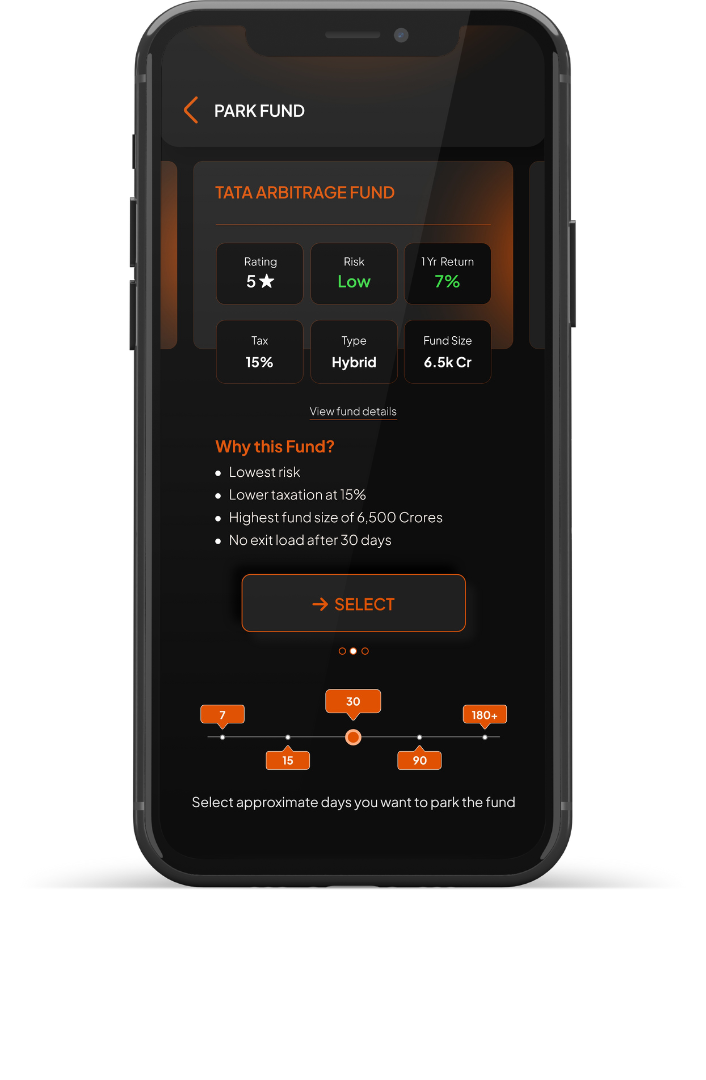 Smart Fund Recommendation
Just provide an approximate duration and our AI model will brew the best and safest fund selections tailored precisely for your needs. KOFFi takes into account several data points and current trends for its well-informed recommendations for your short term needs.
Your Money, Your Flexibility
Deposit or withdraw any amount, anytime.. while the rest continues to grow at the same rate. Simply tell us when you need funds to be available in your linked bank account and we will take care of the rest.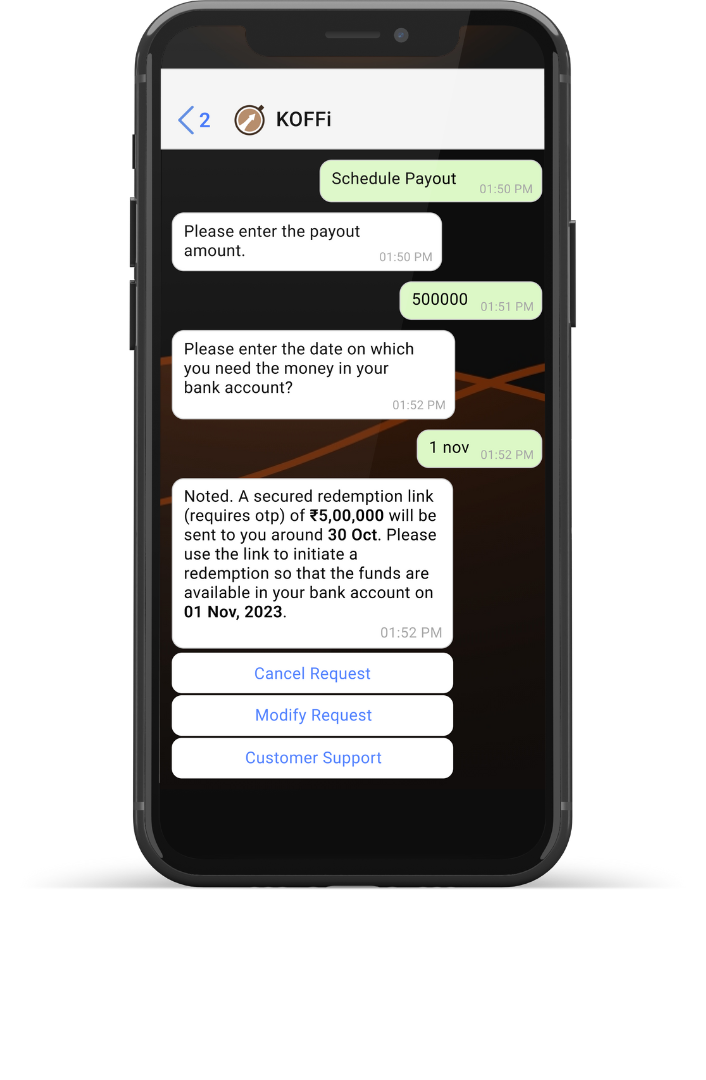 A "bucket" is a tool to help you manage and park your money ensuring safe returns. Think of it as a labelled jar specifically for fund parking:
Received money from clients and need to pay salaries later? Create a "Payroll" bucket.
Setting aside funds for your child's tuition due next semester? Put it in a "Fees" bucket.
Your money never resides with us.  KOFFi acts as a secure expressway, driving your funds from your existing bank accounts to trusted fund houses.
We handle all the complexities behind the scenes, enabling you to focus on your work.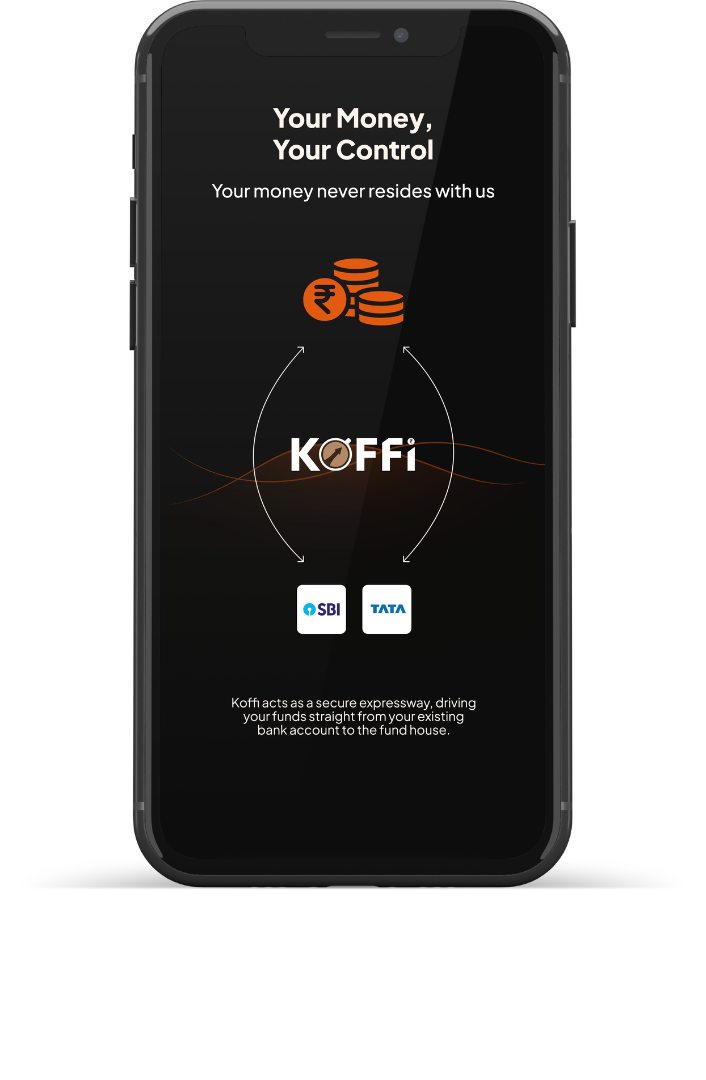 The benefits of many financial products often remain the privilege of large institutions and corporations due to the nature of their complexity.
At KOFFi, our mission is to democratize these products by creating innovative tools, forming partnerships, raising awareness and promoting transparency to improve the financial aspect of individuals and businesses. SEBI Licensed & Regulated